ECOS 27 - Whole House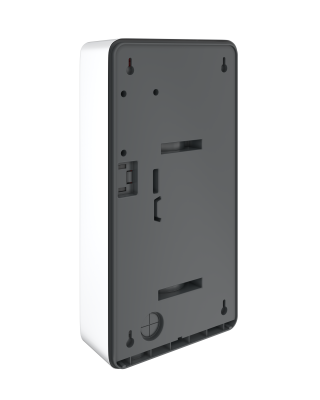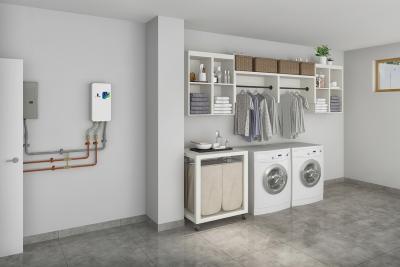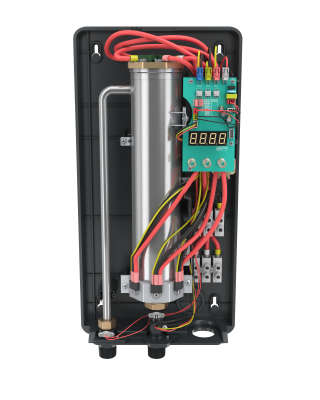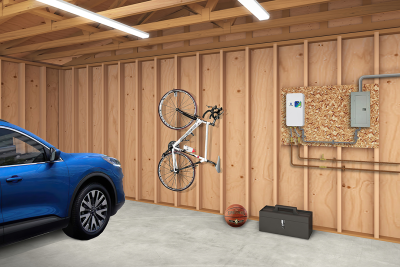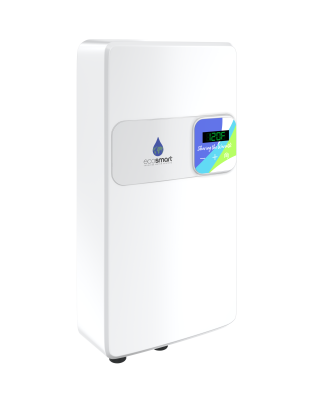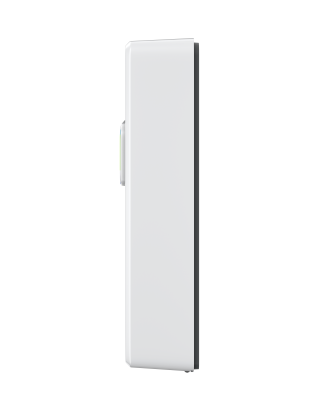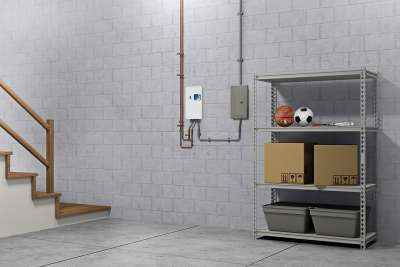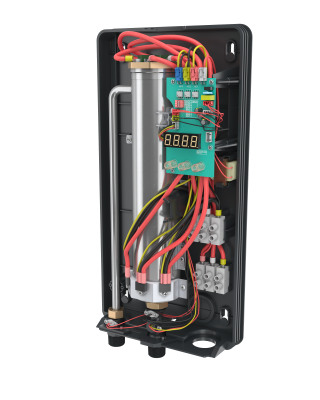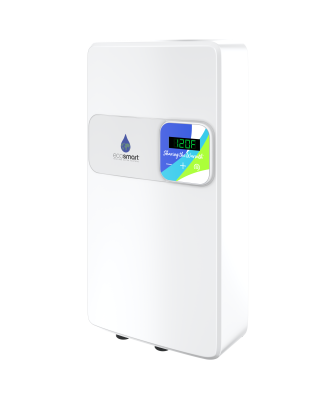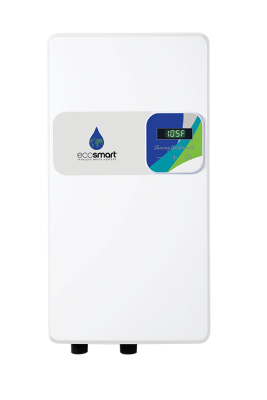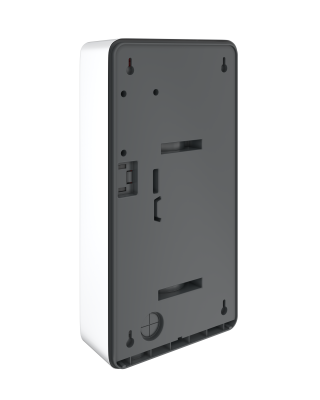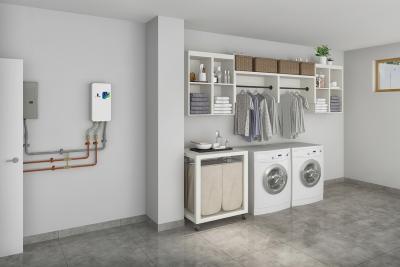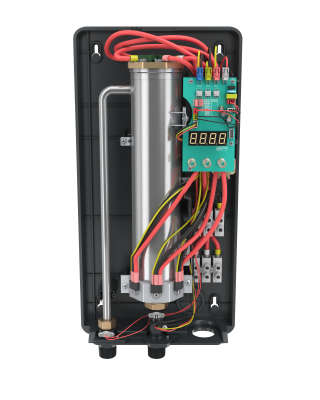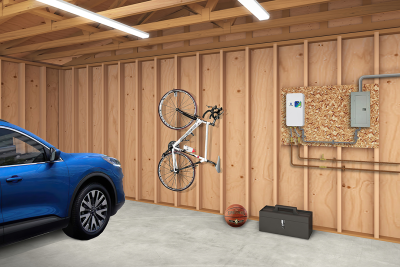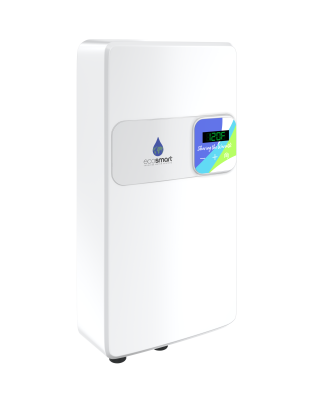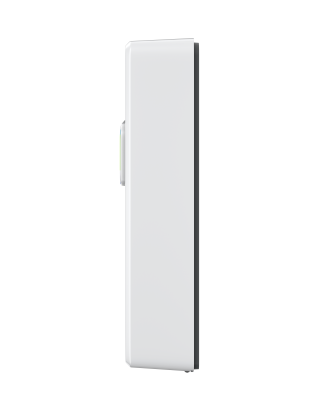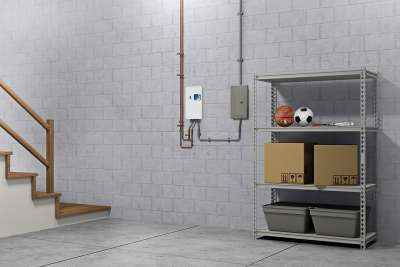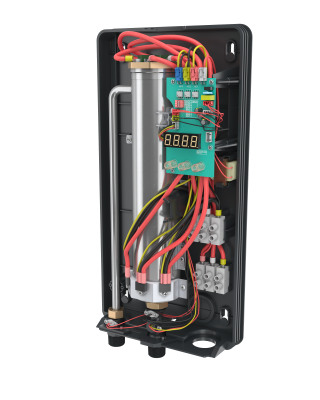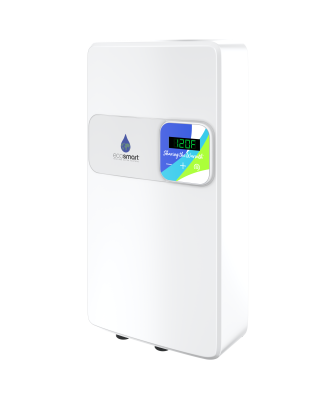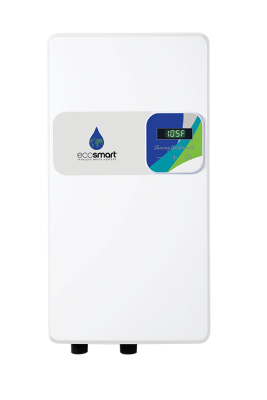 EcoSmart® Element™ Tankless Electric Water Heaters Provide Endless Hot Water at a Great Value. The durable, compact design is easy to use, install and maintain. In warmer climates, 18 kW and 27 kW units can provide endless hot water to an entire single-family home.
PERFORMANCE FEATURES

On-demand water heating eliminates standby loss for greater efficiency.
Copper immersion heating elements fit into a single chamber with threaded brass connections for easy replacement.

Patented self-modulating software compares the actual outlet temperature to the set temperature and makes power adjustments to deliver efficient water heating.
SafeStart™ technology engages upon start-up and any power outage to help avoid dry-fire occurrence.
Durable, lightweight engineered polymer shell does not rust or corrode.
Stainless steel heat exchanger reduces corrosion for long life.
Digital temperature control in 1-degree increments ranging from 60 °F -140 °F.