ECO 36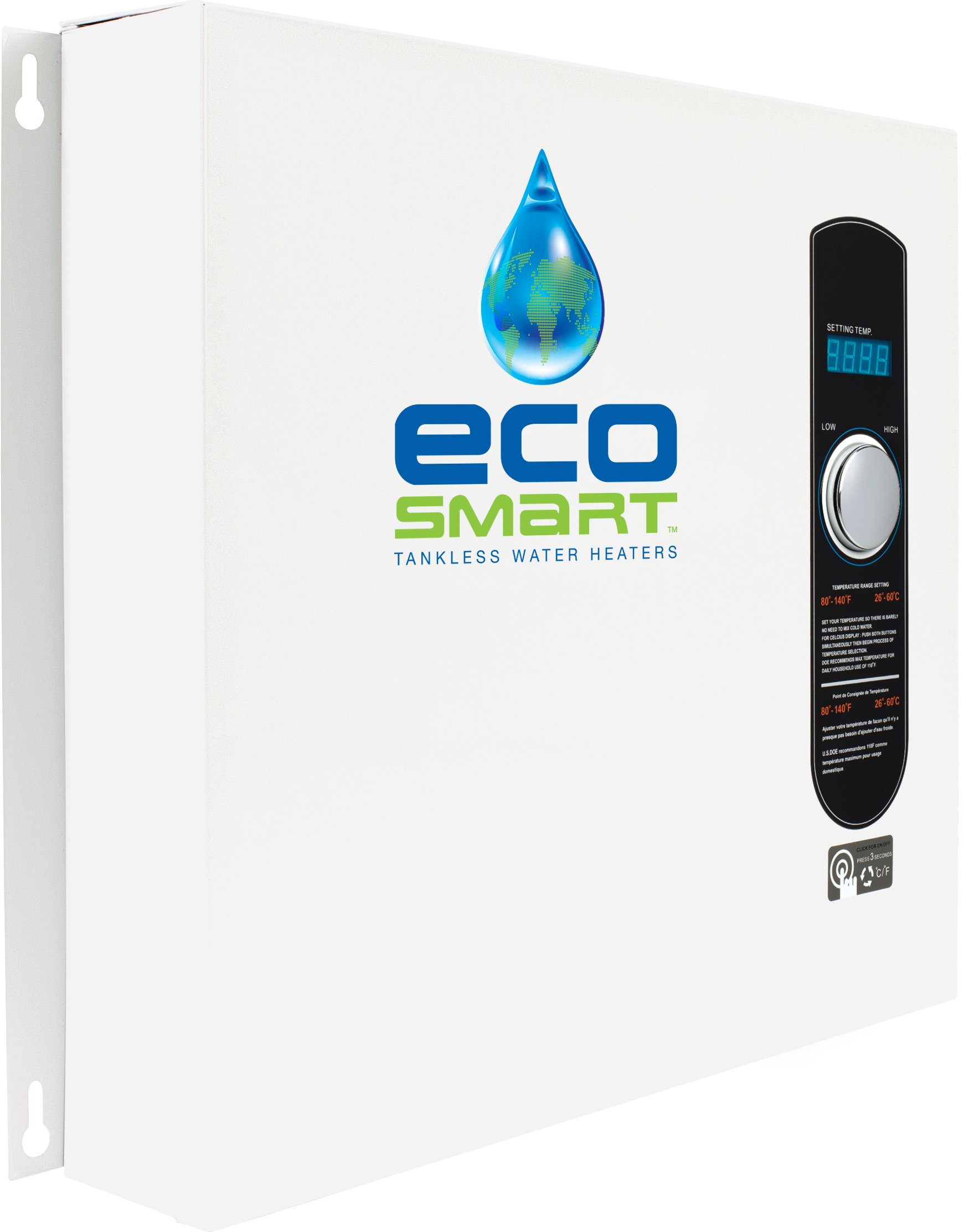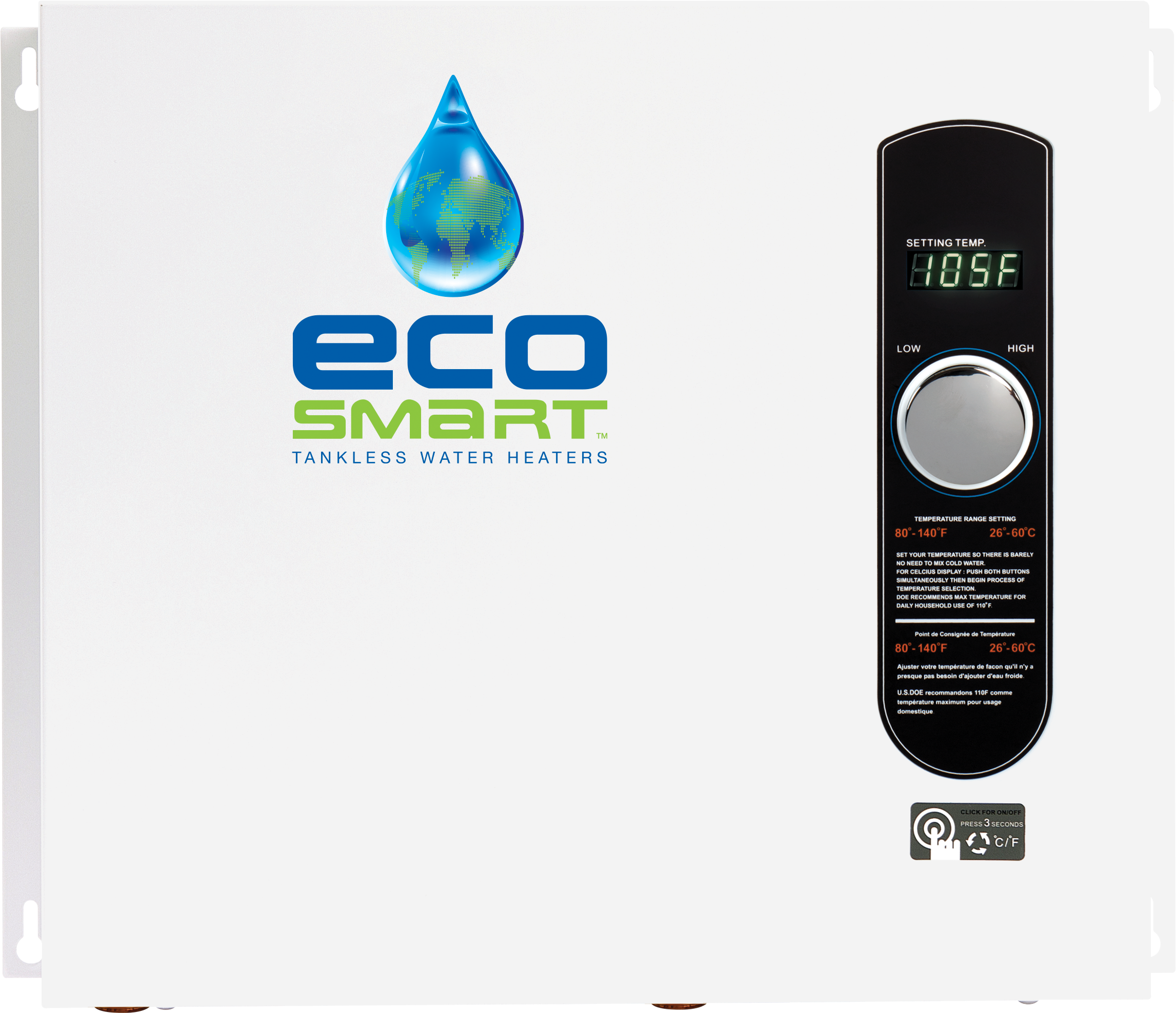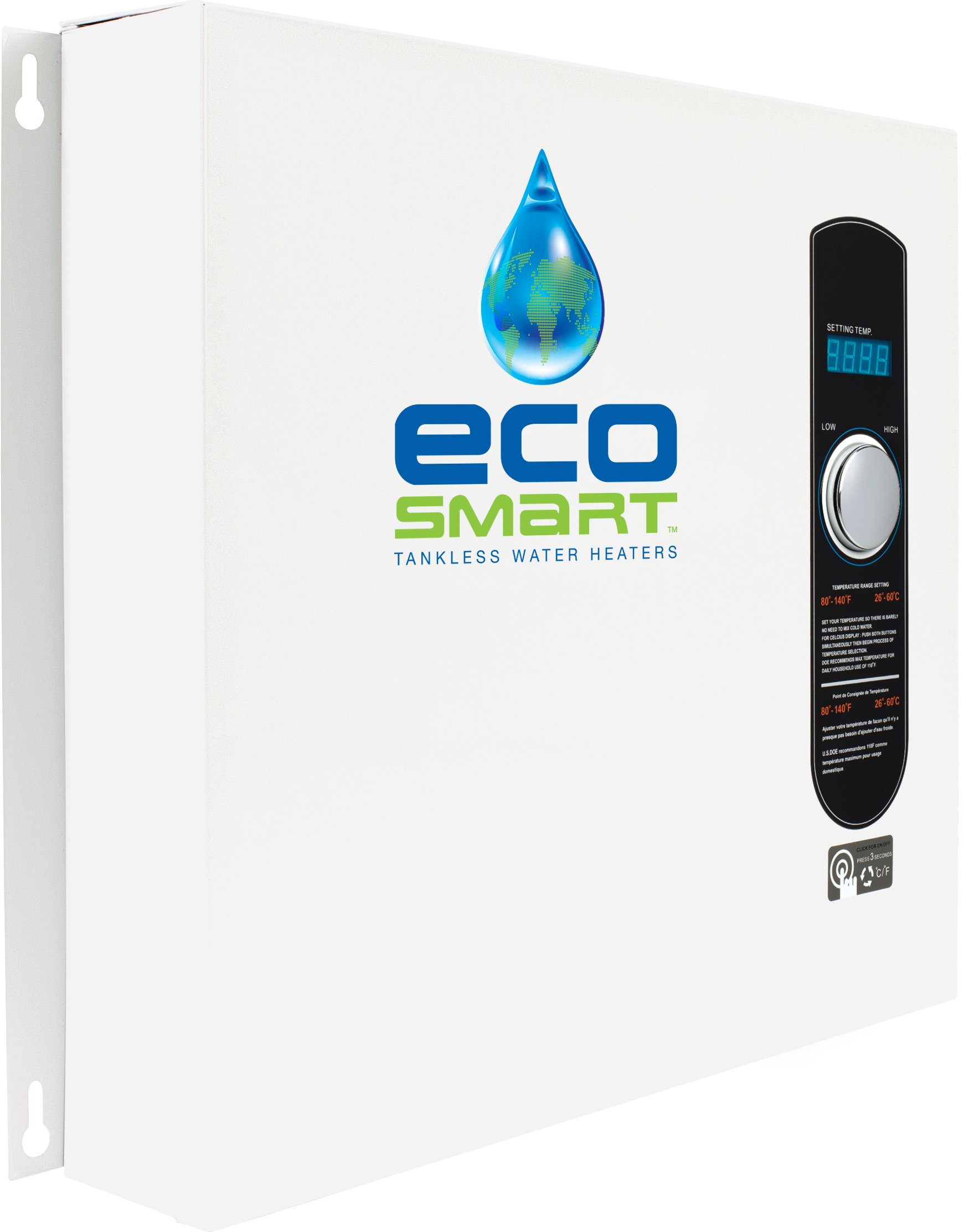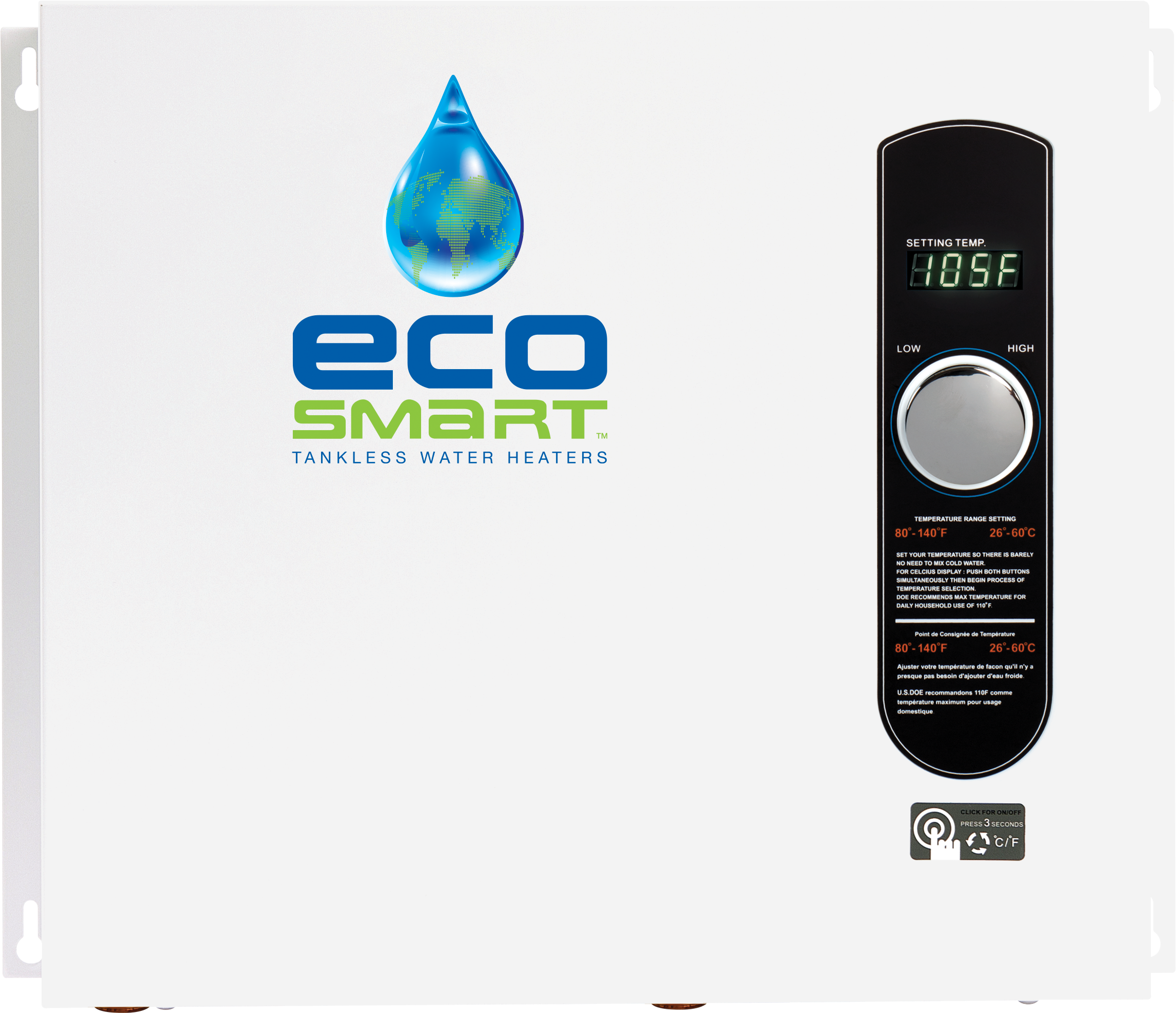 36 kW electric tankless water heater ideal for a large single family home with a busy family with multiple applications running simultaneously.
Description

The ECO 36 is the most powerful model from our full line of tankless water heaters, with the capacity to handle a large single-family home with the need to run hot water simultaneously from multiple applications, even in colder climates.
The ECO 36 can run four showers and two sinks simultaneously without running out of hot water. Use the EcoSmart sizing guide to find if this model is ideal for you.
Savings of up to 50% on water heating costs
The most advanced, self-modulating technology available, meaning the ECO 36 will adjust energy usage based on how much hot water is needed
Stylish and advanced design that is pleasing to the eye
Digital temperature control in 1-degree increments allows control of hot water
Copper and stainless components designed for efficiency, durability and easy replacement
Compact size saves valuable storage space