The 8 tools and gadgets every modern home should have
There are all sorts of devices and technological upgrades that homeowners can make that can bring a bit of efficiency and elegance to any room or outdoor area. These marvelous gadgets are impressively futuristic, incredibly useful and a great investment for making your house a little more modern. Check out the latest gizmos and devices to consider for your home:
1. Programmable thermostat
Keeping an eye on your home's heating and cooling can have a major impact on your monthly utility bills. For that reason, a programmable thermostat is perfect for setting the temperature of your house whether your out running errands or relaxing at home.
Forbes reported that up to 40 percent of a household's monthly energy bill can be traced to heating or cooling, and a smart thermostat makes it easy to monitor any unnecessary costs. Use your smartphone to set your thermostat remotely so that you don't need to run the heat or AC while you are at work.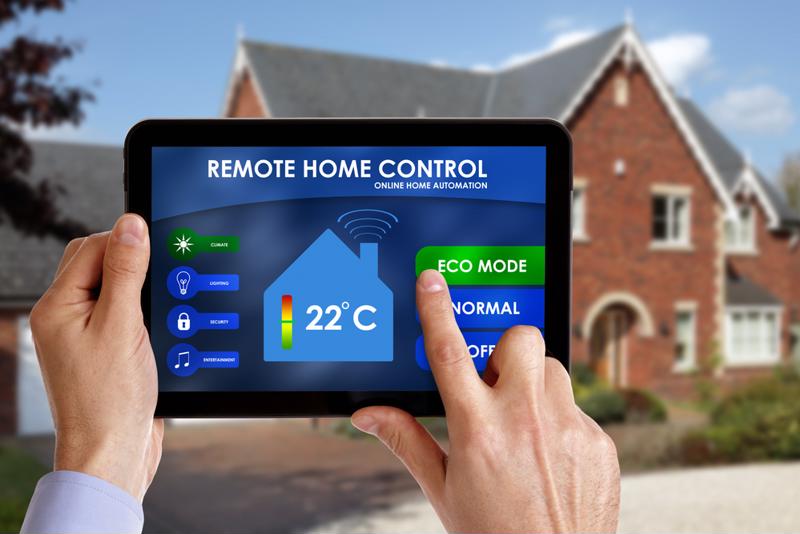 2. High-efficiency appliances
Like a programmable thermostat, investing in a high-efficiency appliance such as a washing machine or refrigerator can have a big effect on your monthly expenses while also adding a bit of sensibility and modernity to your home. The Simple Dollar found that it is easy to recuperate a return on investment when installing a smart appliance, and because these are often incredibly stylish and good-looking, your home decor will also benefit.
3. Wireless charging station
Instead of fumbling with chords or rummaging through your work bag looking for an extra charger, consider buying a wireless charging station. This is an effective way for your and your family to ensure that your smartphones and tablets are never without battery, and is a snazzy piece of technology with which to wow dinner guests.
4. Solar powered outdoor lighting
Installing solar panels on your roof or garage can be a major decision, but there are easier ways to harness the power of the sun. Outdoor lighting systems that operate using solar power can be placed anywhere in your yard or patio, and can provide both ambience or useful lightning all night long. These represent a sleek, fashionable upgrade to your property and are perfect for your next backyard get together.
5. Bluetooth speakers
Your smartphone can be used to power a home thermostat or other appliance, but by investing in Bluetooth speakers, you can also use your mobile device to play your favorite music from just about anywhere in your house. There are a number of different models to consider that can match any style or need. Likewise, some may be portable and sleek while others are larger and made to fill a room with crisp sound.
6. Touch faucet
This device is perfect for anyone with young children, as it can eliminate the possibility of a messy sink. Simply tap the faucet instead of fumbling with knobs or buttons. In this way, dirt, paint or anything else can be washed away instead of smeared all over your sink area.
7. Tankless water heater
Another excellent tool for boosting your home's efficiency is an electric tankless water heater. This is easy to install and will ensure your family has endless hot water without running up your utility bills. This is also a smart investment for anyone with a pool.
8. Smart fridge
One of the most fashionable modern appliance is the smart fridge. These can do everything from monitor electricity use to store family photos and calendars. There are even tools for creating a digital shopping list that can be accessed while out at the grocery store.