ECOS 12 - Point-of-Use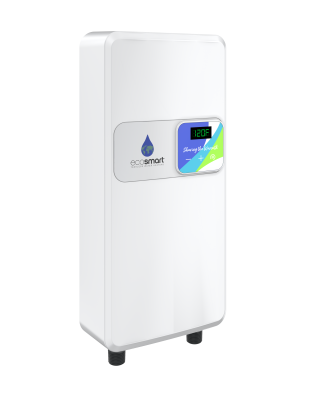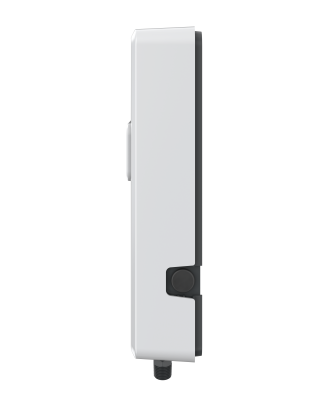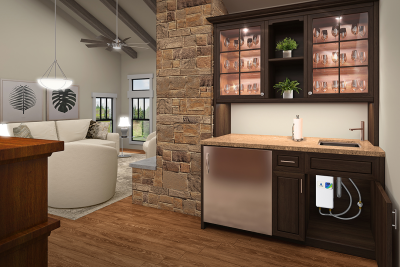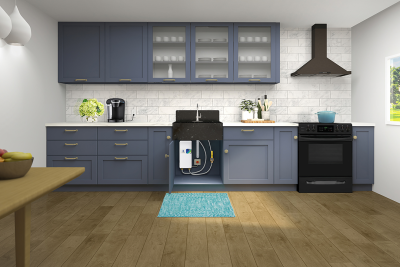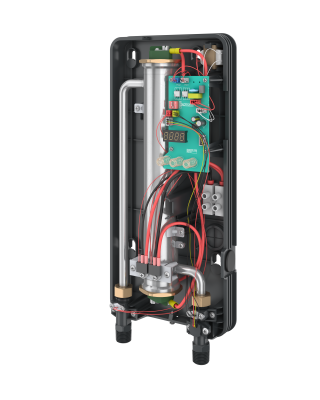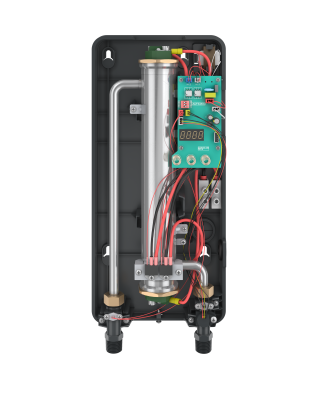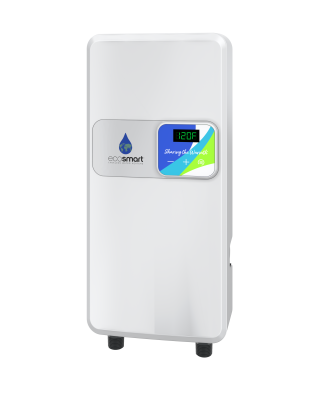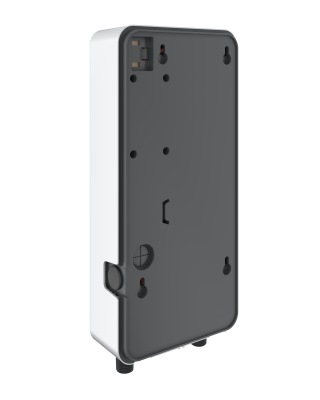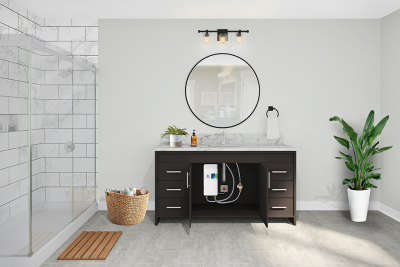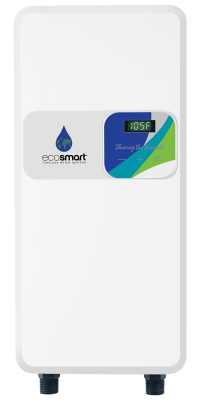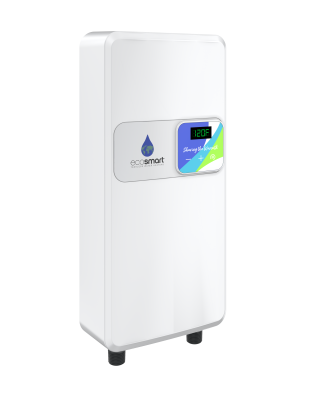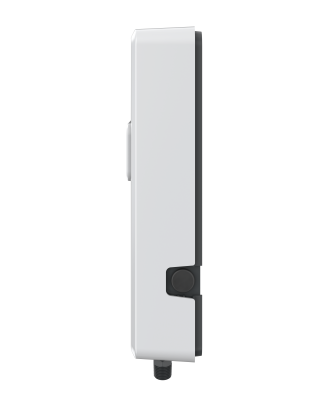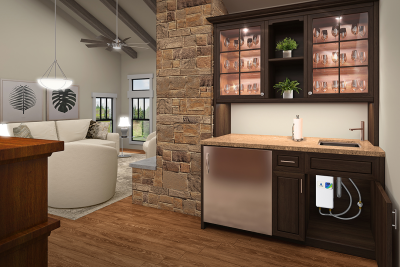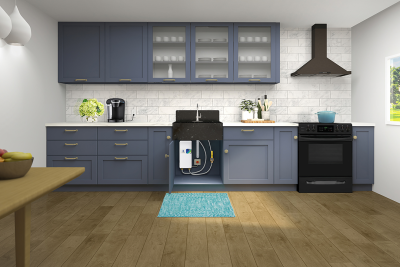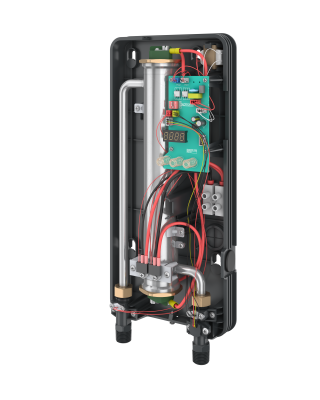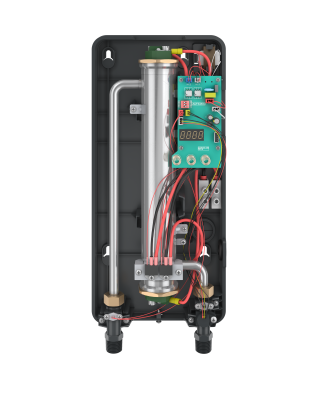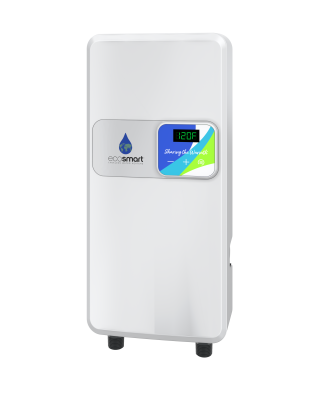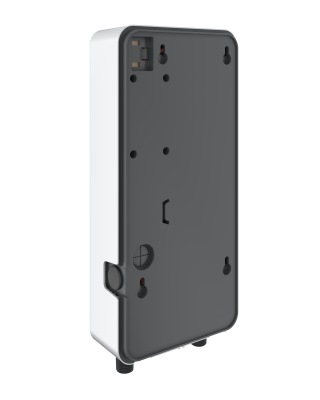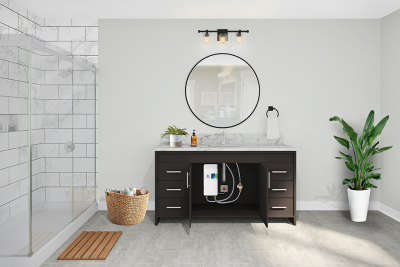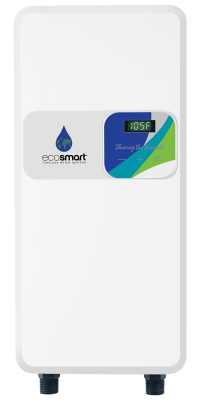 EcoSmart® Element™ Tankless Electric Water Heaters Provide Endless Hot Water at a Great Value. The durable, compact design is easy to use, install and maintain. 12 kW models are best suited for point-of-use.
PERFORMANCE FEATURES
On-demand water heating eliminates standby loss for greater efficiency.
Compact design of the 240-volt, 12 kW model allows it to be mounted in tight spaces or near a point-of-use.
Copper immersion heating elements fit into a single chamber with threaded brass connections for easy replacement.
Patented self-modulating software compares the actual outlet temperature to the set temperature and makes power adjustments to deliver efficient water heating.
SafeStart™ technology engages upon start-up and any power outage to help avoid dry-fire occurrence.
Durable, lightweight engineered polymer shell does not rust or corrode.
Stainless steel heat exchanger reduces corrosion for long life.
Digital temperature control in 1-degree increments ranging from 60 °F -140 °F.