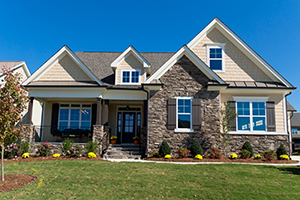 The kitchen, bathroom, laundry room, or spa; no matter where you or the other members of your household use hot water in your home, you can enjoy on demand, endless hot water with EcoSmart tankless water heaters. A cost efficient, space saving alternative to traditional tank water heaters, EcoSmart's state-of-the-art technology provides sleek, wall mounted models specifically designed for your carefree lifestyle, climate and water heating needs.
On-demand, Endless Hot Water
When sized correctly, EcoSmart tankless water heaters promise on-demand and endless hot water. That means with an EcoSmart tankless water heater you will never have to worry about not having a sufficient amount of hot water. Since these advanced designed units are compact you can install it anywhere so you also eliminate the wait time that water travels through the pipes.
Confidence & Comfort
Live confidently and comfortably knowing that there is not the risk of a water heater bursting, causing an average of $4400 in damages to the home. Since EcoSmart's units are tankless there is no storage of water which means there will be no rusting or erosion. The average life span of tank water heaters are 10-12 years, but with EcoSmart's industry leading limited lifetime warranty you can rest easy never having to worry about replacing that outdated tank.
You'll always feel at home with EcoSmart's home solutions for all of your hot water needs!